Safe Haven Counselling

Individuals, couples & relationship counselling
Charges for 1 hour session: £50 face to face, £45 online
Couples counselling £65


Click here

Information & Charges
Preliminary contact
In the first instance you are welcome to text or email me for an initial chat about what you are looking for help with. I will explain anything you need to know or wish to clarify.



Duration and frequency of sessions
The duration of a session is normally one hour, although longer sessions can be arranged if necessary. Frequency of sessions can be discussed and agreed between us but most people come as and when they require a session with no fixed frequency.

How many sessions will be required?
This will vary with each client. Some people can be helped with as little as one or two sessions and some people need more. This does not need to be agreed at the start but can be regularly reviewed as sessions progress. However the number of sessions is completely under your control and there will be no pressure to attend unless you wish to.

Counselling agreement
During our first session we will discuss important things such as confidentiality and data recording etc.

My charges
My charge for a face to face counselling session with an individual is £48 per hour and £60 per hour for couples. Online sessions are £40 per hour. However if someone is in difficult financial straits I have some availability for reduced fees. Payment is accepted in cash, card or internet banking (if paid the day before).

Confidentiality
There will be complete confidentiality of what is discussed in the sessions. The only exception to this would be if there were legal issues or concerns you might harm yourself or someone else, but in this case I would discuss the options with you first.

Data Profection
Any personal information kept on clients is stored securely in accordance with the General Data Protection Regulations 2018. Please ask for more detail if required.

If you can't attend
I understand that things can happen which might stop you from attending a session. If you are unable to attend it would be appreciated if you can give at least 24 hours notice as I have to pay a room rental fee.

Location and access
My therapy room is in Largs town centre, North Ayrshire. It is located in Stanlane Place in the lane behind The Blue Lagoon restaurant in the main street and is near the train station. It is in the white building next to the DIY shop.

It is easily accessible by bus, train or car and has ample car parking in the vicinity.

The practice has toilet facilities and suitable access for disabled people.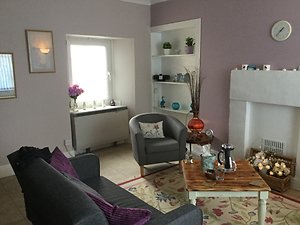 Counselling & Psychotherapy
Counselling & Psychotherapy in North Ayrshire, Inverclyde & Renfrewshire